RocketNews 24:
You might not guess it, given the country's well-known acceptance of stoicism as an admirable virtue, but Japan absolutely loves puns. In fact, the characteristics of the Japanese language, such as multiple potential pronunciations for the same kanji character, make it a veritable pun-producing machine.
For example, the character for "rice," 米, is usually read as kome. When it's combined with other characters, though, it's read as mai or bei, with the latter being pronounced like the English word "bay."
Of course, that also means bei is pronounced like the first half of Baymax, the loveable caretaker/combat robot from Disney's Big Hero 6. And now that Japanese fans of the film have figured out how to put a little rice into Baymax, they're also coming up with ways to put a little Baymax into their meals by making Baymax curry rice, rice balls, and nabe hot pots.
You can thank pop idol Haruna Kojima for kicking off the culinary trend. Earlier this month, the AKB48 member found herself with some extra time on her hands, so rather than make a plain old plate of curry rice, she decided to shape the fluffy white grains into a likeness of Baymax, adding two small, connected circles of dried seaweed to recreate his simple facial expression.
Identifying her creation as Baymax, but written with the kanji for rice, Kojima posted the above photo to her Instagram account, where it put smiles on the faces and rumbles in the stomachs of all who gazed upon its appetite-stimulating cuteness. Even better, in contrast to the difficulty in trying to craft an edible version of Pokémon's Pikachu or Yo-Kai Watch's Jibanyan, Baymax's soft, simple form and almost entirely white color scheme means that just about everyone can manage this cooking project, as proven by the steady stream of Rice-max photos that have been popping up since.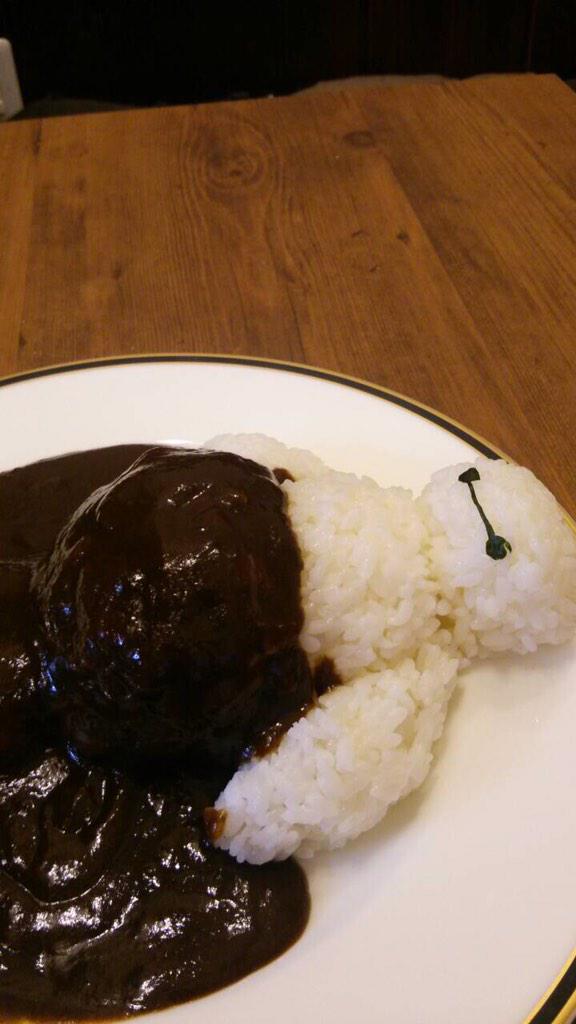 Even six weeks after its release, Big Hero 6 is still going strong in Japan, wherepositive word of mouth about the films variety of action, comedy, and heartfelt emotion made it the highest-grossing movie in the country last weekend, just like it was for the three weekends before that. It's a testament to the film's broad appeal that stretches beyond just the kiddie demographic, and includes fans old enough to enjoy a little alcoholic refreshment with their Baymax curry.

Of course, Japan has a lot more ways to eat rice than just covering it with curry roux. How about a Baymax oyako-don, a rice bowl with chicken, egg, and the cuddly robot?
If you're after even lighter fare, you can combine rice and miso soup, which is also a great way to make use of leftovers of the two Japanese staples.
It's also worth bearing in mind that the rice/bei/Baymax pun still holds up even if you're not using plain white rice. For example, mochi (rice cakes) are just as appropriate for adding a dash of Disney to your hot pot.