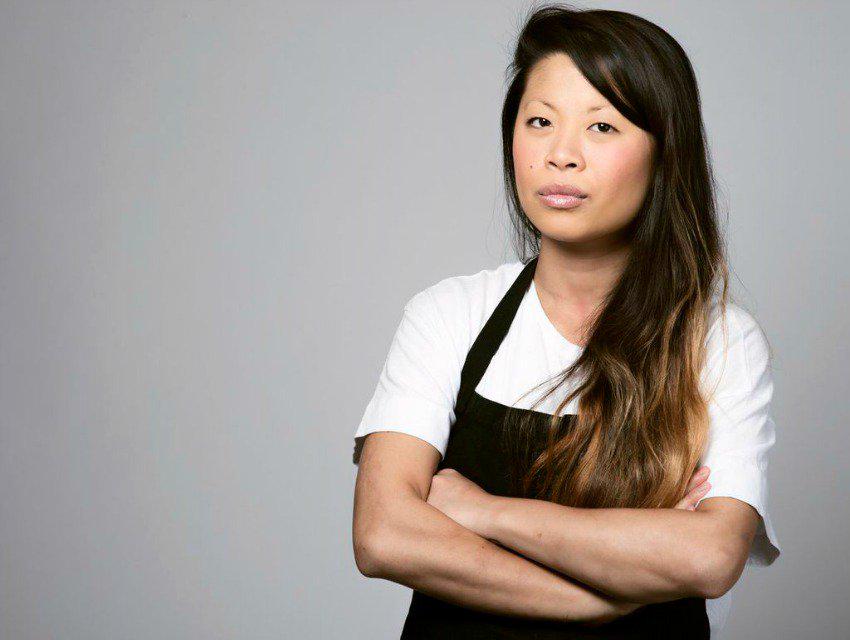 Top Chef Mei Lin
Thrillist:
On Top Chef, Mei Lin became the third female victor in series history by trouncing Gregory Gourdet with a Chinese-Mexican fusion feast. And while she doesn't have any future plans for now, Mei's looking poised to become a big deal on the restaurant scene. Before she launches her own empire, get to know her with our quick primer. Between Mei and Serial, Best Buy has never been so relevant.
She makes a mean strawberry-lime curd
Lin's four-course finale meal included a carnitas-topped bowl of congee, octopus, duck with kimchi, and a strawberry-lime curd. Despite the fact that she is not a pastry chef,Tom Colicchio zeroed in on the curd, calling it the best dessert in Top Chef history. If you're feeling ambitious, Bravo has the recipe for you.
She's worked with lots of culinary legends
Until recently, Mei was Michael Voltaggio's sous chef at ink. But she also logged time with Wolfgang Puck, Marcus Samuelsson, and Michael Symon before she arrived on the LA scene.
She also used to work at Best Buy
The proof is in the Best Buy app, which she's totally on.
She got her skills from her Dad
Lin practically grew up in a restaurant. Her family still owns Kong Kow (based in Dearborn, Michigan), where Lin spent much of her adolescence working beside her Father. According to the experts on Yelp, his egg drop soup is unreal.
She fears nothing
Competing on a cutthroat cooking show? No problem. Casual skydiving? Yes please. Mei clearly isn't afraid of new challenges, so we're excited to see where she lands next.